Why FaceClub? Because a difficult situation is an impulse for change
The idea that started the creation of a place that would offer children and young people an opportunity to spend their free time in meaningful activities (as an alternative to the various bars and pubs, of which there were twenty-three in our town at the time of the inception of the idea) was born in 2009. From the very idea to the opening, FaceClub created a space that offered young people the opportunity to build something together and to reach the finish line together.
Young and older volunteer enthusiasts spent nine months in a space that was falling into disrepair. They succeeded and transformed it into something new. This is how the spirit of volunteering, which we have been dedicated to for a long time, was born, as well as the FaceClub space, which was opened in March 2011 and is still visited by children and young people to this day.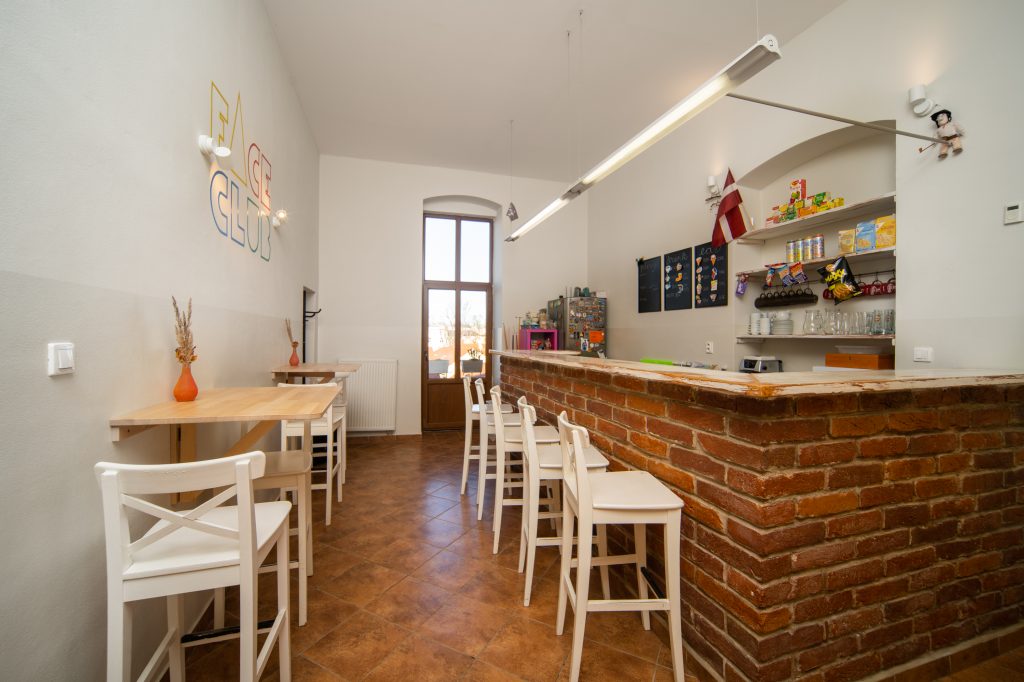 Our goal: To offer space
The goal of the FaceClub is to offer children and young people a safe space for active leisure time and a space where they can build friendships and develop competencies.
SPACE for development
We have adapted the activities in FaceClub to the different target groups visiting FaceClub. Through these activities, we want to find and develop the potential of every individual visiting FaceClub. In FaceClub, you can experience various quizzes, workshops, discussions, lectures, games, or camps on certain topics.
SPACE for relationships
If there were no relationships between people, life would be meaningless. A wise saying expresses this, "Life is relationships, the rest is just details." Relationships play an irreplaceable role, and in FaceClub we create a space for building healthy relationships at all levels. With this intention in mind, we have set up the FaceClub premises, where you and your friends can play a variety of adventure or board games, such as billiard, table tennis, tabletop foosball or you can just chat together in our Chill room. You can sweeten your chill time with our bar offer.
SPACE for friendship
The accessible and safe environment of FaceClub creates a good background for friendships to form. We have witnessed many such friendships over the course of the club's existence.
SPACE just to be
Our space offers enough variety to meet the individual needs of each visitor. If you need to hide yourself and just switch off, the Chill room is here for you. If you want to relax while creating something original, you can visit the creative room. And if you don't know what you want to do at all, there are many inspirations in FaceClub and you will definitely find something to touch your soul.
SPACE for understanding
At FaceClub, we truly enjoy every visitor who comes to spend their time with us. We realize their value because their presence always enriches us in some way. It is the differences of each visitor that are the individual pieces that make up the mosaic of the entire FaceClub, and so at FaceClub we strive to create a natural and friendly atmosphere where everyone can be themselves.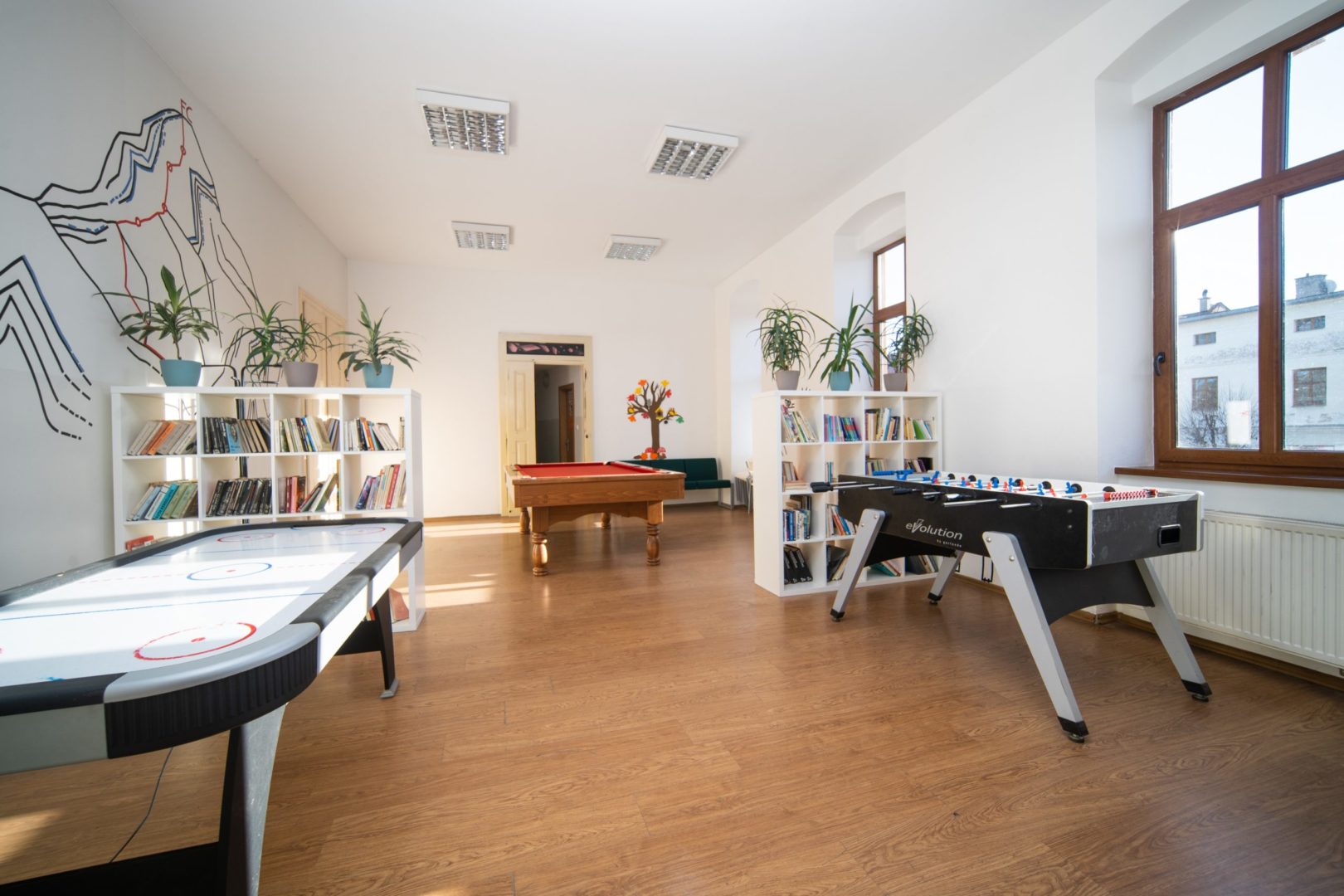 Our FaceClub team
Without a good team, even the best project is doomed to painful failure. We are lucky enough to have found the best people we could have wished for this project. We avoid a complex hierarchy (after all, the essence of our success is voluntary commitment), but we do have a certain system that makes things work the way they they should in the club. The core of our team is made up of a coordinator and volunteers.
Coordinator
FaceClub is headed by its coordinator. For the club, the coordinator is not only the manager of its activities, but is mainly there for children and young people as a person they can turn to at any time. He is their friend, listener, advisor, mentor or helper. Just like Edo does.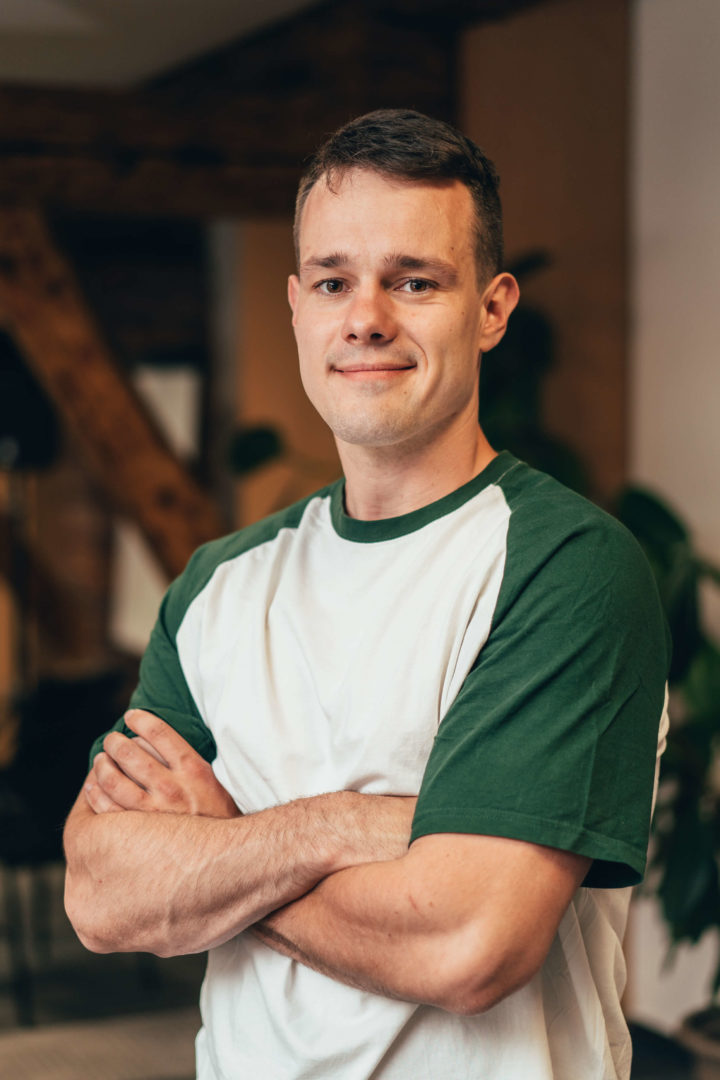 The current coordinator of the FaceClub space is Eduard Gurka.
Edo is a young man, husband and father. He seems to have been born with the qualities and character that are ideal for this job position. He is communicative and patient, knows how to listen and exudes a natural authority, thanks to which children and young people do not distance themselves from him, but at the same time respect him. As a result, many parents could already be convinced that children and young people are in good hands with him.
VOLUNTEERS – willingly and with heart
Volunteers are an important pillar of FaceClub. They regularly participate in his activities. They help and create outdoor activities, plan and implement programs for children and young people, take care of the premises and the program of FaceClub (often also helping in the newly created space Pójd na spóčio) and much more. In short, they fulfill their potential through what they enjoy.
For us, youth volunteers are individuals with individual needs, and therefore we believe that through a support program based on regular meetings, individual support and targeted work with the volunteer team, young people can find their talents and gifts, develop them more deeply, and have the opportunity to build their character , attitudes and strong friendships, pushing their limits, realizing ideas and dreams, and thus becoming competent young people ready for life.
Through European Solidarity Corps programs, young volunteers from abroad have been coming to our city for four years now, who are a huge linguistic, cultural, but also personal and individual benefit not only for FaceClub, young people, but also for the wider area. Thanks to foreign volunteers, we can bring informal foreign language lessons to schools, FaceClub, break down language barriers among young people and build strong international friendships.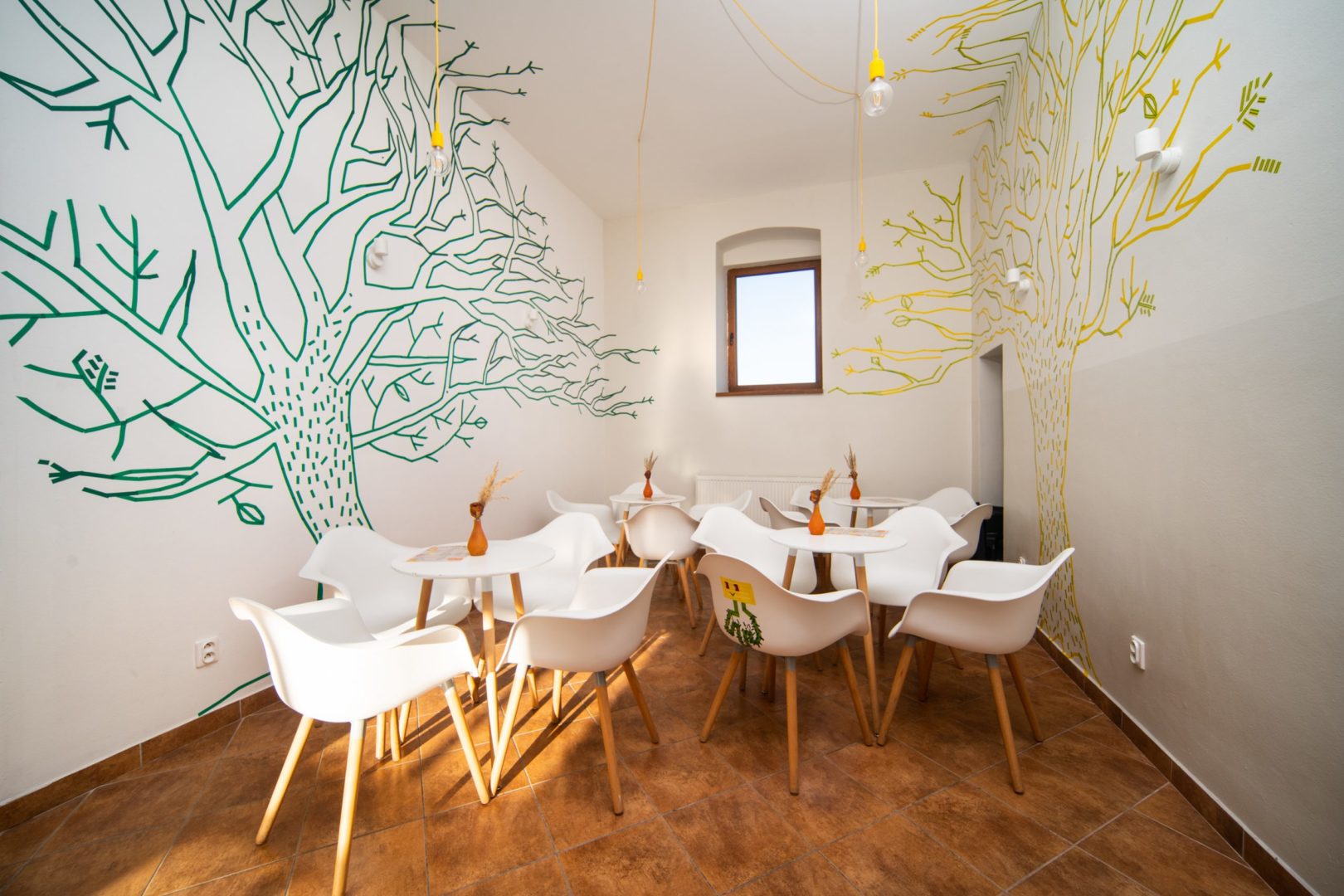 Contact on FaceClub
📮 Petzvalova 16, 059 01 Spišská Belá
📨 email: gurka@spisskabela.sk
☎️ telefón: +421 915 155 900
Facebook: https://www.facebook.com/faceclub.sk